CarPlay and Android Auto Hacks with / Without Jailbreak.
CarPlay Hacks is the best place for all the car lovers to get to know everything about Apple CarPlay and Android Auto. We provide you hacks, tips, news, information, best CarPlay apps and products to enhance your in-car experience. Moreover, you can learn A-Z or get updated on anything related to CarPlay and Android auto via our daily updating Blog.
No matter whether you already have CarPlay and Android Auto or you do not have them. Even though you are not sure about that, Everyone has solutions, guidance, and assistance here for an enhanced driving experience.
Apple CarPlay
In order to enjoy Apple CarPlay you need to fulfill the following criteria:
You should have a CarPlay compatible iPhone
An Apple CarPlay compatible Car
Belong to a CarPlay supporting country/area
Do you have all the criteria fulfilled?
Yes, I have CarPlay 😊
Ever thought of a way to have your favorite apps including Youtube, Facebook, Netflix etc on CarPlay? If so we have a magical hack with an app called 'WheelPal' which can add any app to Apple CarPlay.
Please use Safari Browser for installing WheelPal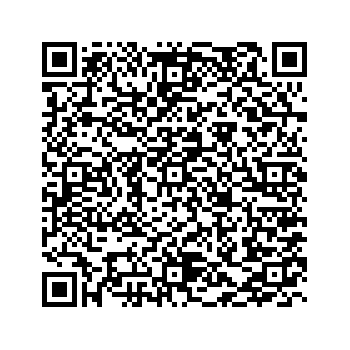 Scan the QR code from your iDevice to get WheelPal App
More on WheelPal / Installation guide
No, I do not have CarPlay 😥
If you don't have CarPlay you can go for an after market solution like Pioneer, Kenwood. Also you can experience CarPlay with the InCar iOS app which will be available soon.
However if you are interested in CarPlay related stuff, CarPlay Hacks Blog is the best place for you to get updated on everything related to CarPlay.
Android Auto
Same as CarPlay, you need to fulfill the following criteria, in order to enjoy Android Auto:
You should have an Android Auto compatible Android Phone
Belong to an Android Auto supporting country/area
Yes, I have Android Auto 😊
Do you enjoy Android Auto? Ever thought of customizing it with extraordinary features?
If so, Android Auto Blog is the best place for you to get updates, news, hacks, and everything.
Also there are some nice hacks for getting non default apps like YouTube, Netflix and Facebook etc on your Android Auto.
No I don't have Android Auto 😥
There is nothing to worry! We can provide you the Android Auto experience on your mobile phone via an  android app called InCar.
But you can not link this app with the car's infotainment system as it runs independently on the phone.
I am not Sure 🙄
Don't worry!, there is a super easy method to check if your car is an Android Auto compatible car. What you simply have to do is feeding your car's make, model and the manufacture year to the CarPlay and Android Auto Compatibility Checker app.
The app tells you whether you can enjoy Android Auto.
Read More on Compatibility Checker App
CarPlay Hacks Blog
Blog covers up almost all the areas related to CarPlay and Android Auto.You can improve your knowledge and easily be updated on latest trends in the world of automobiles and get hacks for a better in car experience with our blog, since our experts update the blog very frequently.
Find the top posts from the blog below 👇👇👇