What is WheelPal App?
WheelPal App is an iOS app that enables any desired app in Apple CarPlay. [WheelPal APK for Android will be available very soon].
Apple has restricted some visual-based apps to the default setup of CarPlay for some reason. So by default, you are not allowed to enjoy apps like YouTube, FaceBook, Netflix, Videos etc.
Understanding the possibility of using non-default apps, on the other hand understanding the high demand of those apps, we thought of introducing an easy way of getting any desired app on Apple CarPlay. WheelPal app is the outcome of that attempt. Any iOS user can have this app no matter whether your iPhone is a jailbroken one or not.
Wheelpal is compatible with all the iOS versions iOS 14.4 - iOS 9 as follows:
iOS 14, iOS 14.1, iOS 14.2, iOS 14.3 , iOS13 , iOS 13.x , iOS 12, iOS 12.x, iOS 11, iOS 11.x, iOS 10, iOS 10.x, iOS 9.  [x refers to 'any'].
If it is an iOS 14.x - The device should be less than iPhone 11 as currently no jailbreak is available for iPhone 11 and higher devices running iOS 14 and higher.
How to Install  and use WheelPal App (Using iPhone)
Please use Safari Browser for installing WheelPal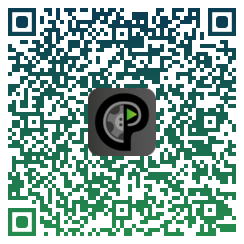 Scan the QR code from your iDevice to get WheelPal App
Step 1: Download WheelPal App
If you are on iPhone click on the install button via Safari browser.
This is the official site for WheelPal installation and you can find the official WheelPal ipa file / repo with the Install WheelPal button above.
If you are on PC, scan the QR code above from your iDevice so that it installs WheelPal App on your iDevice directly.
Note :
On your iDevice, better to use Safari Browser for this installation and setting up process.
You can download the WheelPal.ipa for free from the above link.
Step 2: Make Untrusted developer a trusted one
When you try to open the app after downloading, the app will give you a message asking to make the Enterprise developer a trusted one.
For this, follow the path below and make the Enterprise developer a trusted one. Phone Settings > General > Profiles & Device Management > Select the developer  listed under Enterprise App Then tap on "Trust " which is displayed in blue letters.
Step 3: Tell the app whether your app is a Jailbroken one or not.
After making the developer a trusted one, then the app will open and then it asks whether your phone is a jailbroken one or not.
This app provides you the functionalities which are not provided by Apple by default. So , for having these functions, the phone has to break some limits, and this process is simply called jailbreaking.Select "Yes" if your phone is already a jailbroken one and same way select "No" if it is not.
Step 4: Select preferred app from the list to add to CarPlay
If Your answer is "yes", means WheelPal identifies your phone is a jailbroken one and it will display you a list of apps including non default CarPlay apps like YouTube, FaceBook, Netflix, VLC, WhatsApp, Videos and many more. On the other hand, if your answer is "No",  the app notices that your iPhone should be jailbroken for enabling apps and then it will display you the apps which can be added to CarPlay.
WheelPal iOS 14 - iOS 14.3
If your device is running iOS 14 or above and if its is a device less than iPhone X, only Checkra1n jailbreak is available for you and it comes only with a PC method for now. You can just proceed with Install Now button in Checkra1n tool so that you will be provided the installation guide after the required steps.
here are few of the apps which you can enjoy on CarPlay with WheelPal.
Step 5: Install or Add to CarPlay
For each app it has two options, Install Now and Add to CarPlay.
Install App - To install that app to the phone(You will be directed to Apple AppStore)
Add to CarPlay - To add it to CarPlay if it is already installed to phone. This will direct you to the next steps based on the jailbreak status of your phone.
Same way you can enjoy any app on CarPlay.
Note: Cost of WheelPal app is 0$ as it is available for free. Yet service of adding apps to CarPlay will be charged a fixed one time payment , and once you activated it, all the apps are unlocked for you.
Why does not default CarPlay bring visual-based apps?
It is obvious that we have to pay our 100% focus on the roads while we are on the driving seat. We can't eye on anything else which distracts us as a driver. Considering these safety matters, the Apple CarPlay developers have not allowed any visual-based app like Youtube, Facebook, Videos, Photos, Netflix, Games, etc on your CarPlay.
Possibility for using visual-based apps
There are some situations where you spend minutes in traffic, sometimes you may happen to wait in the car for someone, etc. So in those scenarios, when you are not driving, you can enjoy some visual contents just keeping the car started. Moreover, if you are traveling with others, they can enjoy videos throughout the journey.